Motive / Motif: Artists Commemorate the Suffragettes
This exhibition was commissioned to mark women's suffrage and the 1918 Representation of the People Act which gave women the vote. A handkerchief embroidered in 1912 by Suffragettes who were imprisoned in HMP Holloway was the starting point for this project. Embroidery, often associated with the containment of women, enabled women to find artistic and even radical expression. Twenty artists created an image, inspired by the original handkerchief, which was embroidered by London College of Fashion specialist technicians.

The artists included: Sarah Lucas, Rachel Whiteread, Ghada Amer, Anila Rubiku, Mona Hatoum, Charlotte Hodes, Peter Kennard, Anthony Burrill, Helen Storey, Molly Goddard, Phoebe English, Celia Pym, Chila Burman, Daniel Ramos, Sage Townsend, Jo Cope, Heather Phillipson, Anne Howeson, Francesca Smith, Dorothy Cross.
Co-curated with Charlotte Hodes.

Open Doors at Here East, 22.07.18
Buckingham Palace, 28.11.18
Vestry House Museum, 21.01.19 – 20.06.19
Bunka University, Tokyo, Japan, 20.09.19 – 15.10.09
The Appleby Gallery, 27.02.20 – 30.03.20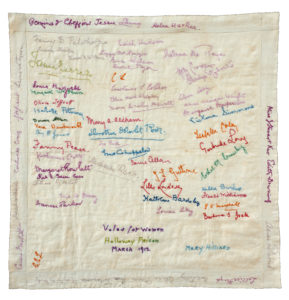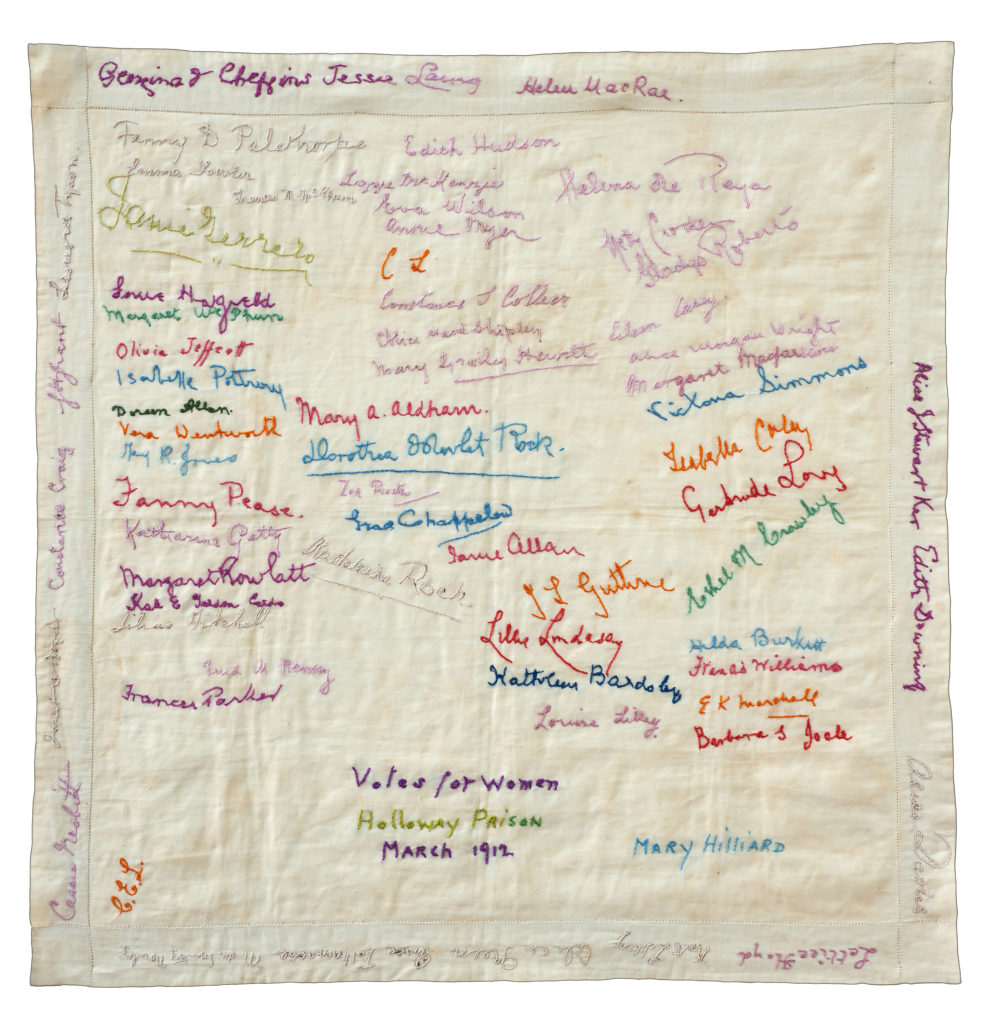 Suffragette Handkerchief, 1912, Priest House Museum, Sussex Archaeological Society
Motive / Motif installed at Here East, 2018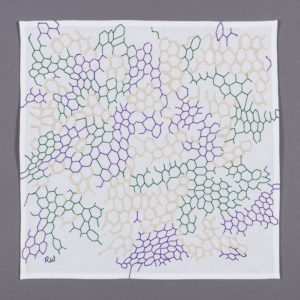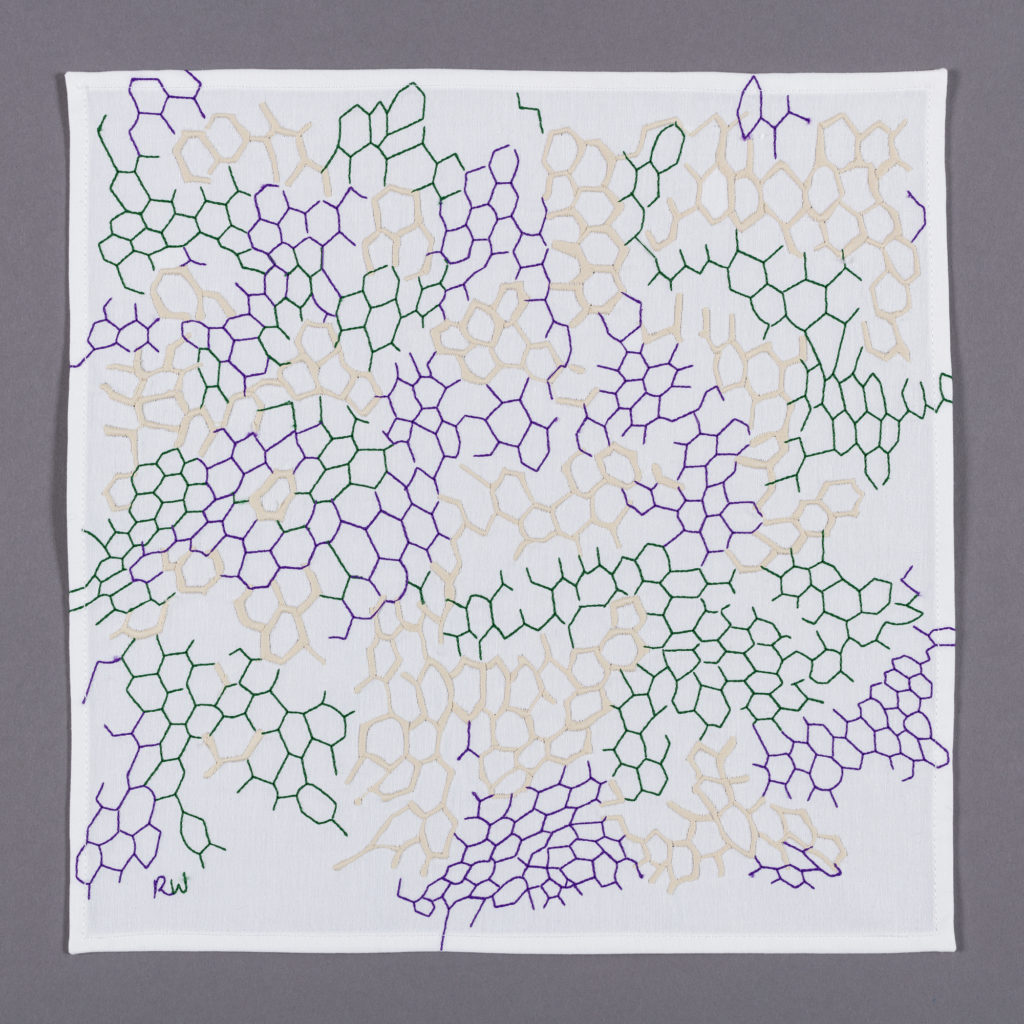 Rachel Whiteread 2018